Hi – M
y name is Chrissy and I'd love to let you lick my cherry!
I'm a terrible little slut who likes to play on the phone and talking about nasty, dirty sexual things….the Taboo is just way too much fun not to talk about.
As for role playing, I like age play a lot and love listening to guys tell me what they'd do to me and how they'd make me cum and how I'd make them explode into my pussy and I love to suck cock so sitting on your face and sucking your cock is always fun! I also like it rough, so rape fantasy can come up frequently. I like forced abduction sex while tied to a table in the barn, with all your friends wanting my pussy. Maybe there's a sissy boy who can clean your cum out of my pussy in between rounds with you and your other friends! Maybe their cocks aren't big enough, so you cuckold them with me? That's an idea!
Be as perverted as you want, be as scary as you want, be as rough as you want. I love the terribly perverse things we could talk about…..like 2 big black cocks fucking me while I suck a 3rd big black cock with my talented mouth. I love a good "Air Tight" session too!
I have no limits, so call me and tell me your fantasy. I'm sure we would have fun playing together no matter what you want to talk about or what type of role play you'd like to do.
Can't wait to hear from you!
Hugs!
🍒
Chrissy
While I work on my site I am taking calls. $2/min 10 minute minimum – Visa and Mastercard accepted and discreetly billed – currently taking payment info over the phone but soon will have it set up where you can pay for a session online.
So if you are interested in doing a call with me make sure my status indication says I'm available then call me – be sure you have your payment info ready. I will only engage in a phone conversation with you after we have taken care of the payment.
My direct number is 866-803-9591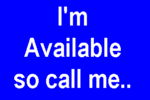 [widget id="qrokes-twitterwidget-6″]