Hi, I'm Lil Kenzie and I'm every pedo's dream! I love Age Play, Extreme Age Play Family Play, Home Invasion Play and several different fantasies attached to l of the naughty fetishes that make our bodies go wild with desire and passion and the fun that can come later when a girl is older? Soooo so sweet! I'm sure you know what I mean, because, well if I even mentor it here, I'm likely to lose my web page! 😖👿
I'm into pretty much everything Taboo or Forbidden! I love all kinds of fun like Domination, Humiliation Bukkake, WaterSports, Cum Bucket & Cum Slut! I also love all forms of Rape Fantasy! Even Gang Rape! Cum and tuck me in with a really naughty story about Rape and I'll be such a good gag girl, you'll be back for more! I love to worship cock, so push me to my knees and shove it down my fuckin throat!
I love to fuck! In any way and in every way, I would love to talk about how you would rape me! Tie me up, use dildo's and other inanimate objects to fuck me with. Use the handle of a baseball bat! Use other foreign objects! Open me up with a huge cucumber, a banana, a perfume bottle, a turkey baster, any item you like! Take the handle of the massager you're about to get me off with and shove it up my cunt! Get me super hot & nasty and wet before you use that massager wand on my clit!
Call me and I'll take all your confessions! All your past evil deeds, will no doubt turn me on immensely! I love to play, suck, cum, repeat over and over again! Us girls are good at that! Tell me some of your past experiences and I'll tell you how I got to be such a cum bucket slut!
I can't wait to cum with you! Give me a call! I'll make your day! Hell, maybe even your year!
Love,
💋
Lil' Kenzie
888-977-0747
Email: IrishKenzieO@gmail.com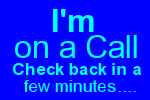 [widget id="qrokes-twitterwidget-5″]