Hi, my name is Riley and I'm one of the hottest little sluts you'll ever lust after!
I do just about any fantasy you have so I know we could have a lot of naughty fun on the phone, so give me a call and partake of my aura and everything else. Tee hee.
I do it all. From Age Play, Extreme Age Play, Abduction/Accomplice, Family Fun, BDSM-Submissive Slave, Cuckold, Bi-Sexual Fantasies, Rape Fantasy, Gang Bang, All Fetishes Phone Sex, all in one little explosion of a young woman, which if you ever see me have one, you'll be amazed at how far it goes!
So call today! Cum try me out baby, oh and don't forget to follow me on Twitter @WRiley2001.
Thanks Ya'll for visitin my page!
Hope to chat with you naughty boys out there, real soon!
Love,
Riley
1-888-507-7235
Email: WileyRiley2001@gmail.com
Twitter: @WRiley2001
Rates:
US $2 Per Minute, 10 Min Minimum
INT'L – $2.50 Per Minute, 10 Min Minimum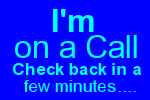 [widget id="qrokes-twitterwidget-10″]